Casa De Gloria Ministries
Welcome to Casa de Gloria
Building a Foundation for Future Generations.

We are dedicated to building lives on the strong foundation of Jesus Christ through numerous outreach opportunities.

Casa de Gloria hosts home groups, Sunday morning Celebration services, hospital visitations, a clothing bank, evangelistic film ministry, an alcholic street outreach, English classes, (which will begin in August), an International Video Bible School; plus they are working to unite the body of Christ through the Kingdom Conquerors Unity Pastoral Group. Each of these ministries allow the Warrens to touch the lives of Mexicans in practical ways while offering the life changing power of Jesus Christ.

We invite you and your church group to join us! Our approach is flexible and can encompass any number of short-term missionary experiences.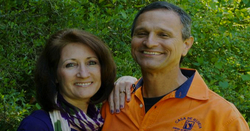 The Warren Warriors for Christ